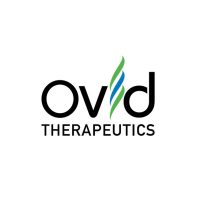 Ovid Therapeutics (NASDAQ:OVID) reported positive initial data from its Phase 2 study of soticlestat, a cholesterol 24-hydroxylase inhibitor, in patients with rare developmental and epileptic encephalopathies (DEE). 
DEE is a group of rare epilepsy syndromes that includes Dravet syndrome and Lennox-Gastaut syndrome.
The initial data were derived from DEE patients who previously completed Ovid's 12-week Phase 1b/2a clinical trial of soticlestat. At 25-to-35 and 37-to-48 weeks post-treatment, median seizure frequency decreased by 84% and 90%, respectively. The longest seizure-free durations experienced by two different patients were 264 and 150 consecutive days, respectively.
"We believe the sustained and progressively-improving median seizure reduction [of] up to 90% seen in these patients is encouraging and, while early, compares favorably to other studies in different types of DEE," Dr. Amit Rakhit, Ovid's CMO and head of research and development, said in a statement.