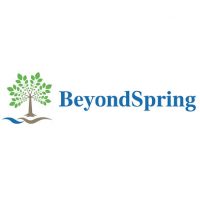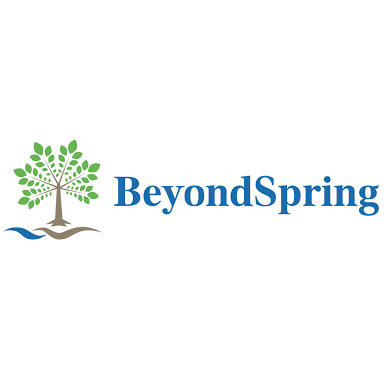 BeyondSpring (NASDAQ: BYSI) presented a poster of the design for its Phase 3 Study 103 at the International Association for the Study of Lung Cancer (IASLC) in Barcelona, Spain on Sept. 9.
Study 103 is a multi-center clinical trial in stage 3B/4 EGFR-wild type non-small cell lung cancer (NSCLC) patients, in second and third line therapy with docetaxel plus BeyondSpring's lead asset, Plinabulin, or docetaxel, in a 1:1 ratio. The company is planning to enroll 554 patients in the trial and 450 patients have been enrolled to date.
Plinabulin, combined with an antigen-generator, such as chemotherapy, facilitates antigen presentation by dendritic cells to T-cells, resulting in tumor cell killing.
In the design of Study 103, BeyondSpring selected patients with a measurable lung lesion, with the requirement that the lesion is present in the lung, as opposed to in a distant organ, as these lung lesions likely represent novel sub-clonal lesions, which are likely to harbor novel antigens or immunogens that are still capable of stimulating the immune system.
Measurable lung lesions located in the lung are expected to provide sufficient antigens after docetaxel treatment for effective immuno-stimulation.
Patients with a measurable lung lesion, which represent more than 70% of NSCLC patients, currently have very few treatment options available to them in second and third line treatment. These patients typically have a low life expectancy and consider undergoing chemotherapy with the prospect of gaining only a few more months of life. However, this is typically at the expense of their quality of life (QoL) due to severe toxicities and can be an unattractive option.
With the Plinabulin/docetaxel combination, BeyondSpring aims to create a treatment option with not only superior overall survival, but also with a superior safety and QoL profile. Clinical studies also have demonstrated that Plinabulin prevents docetaxel-induced toxicities such as severe neutropenia.
"The acceptance of this poster by the IASLC validates the novel trial design employed in Study 103," Dr. Ramon Mohanlal, CMO and EVP of R&D, for BeyondSpring, said in a statement.
Based on the data at the first pre-planned interim analysis in about 350 patients with median overall survival as the primary endpoint, the Data Safety Monitoring Board concluded that the study could continue unmodified to the second pre-planned interim analysis, which is expected to be triggered later this year or early next year.
"If the Plinabulin/docetaxel combination meets its target product profile of better efficacy, and with an improved safety and QoL profile than docetaxel, the standard of care, it holds the promise of becoming the preferred second and third line treatment option in NSCLC, an area with significant unmet medical need, as PD1/PD-L1 immunotherapy has moved into first line treatment," Dr. Mohanlal added.