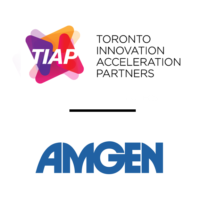 Toronto Innovation Acceleration Partners (TIAP), formerly MaRS Innovation, and Amgen (NASDAQ:AMGN) are collaborating to jointly fund nascent technologies managed by TIAP on behalf of its Toronto-based member institutions.
The two organizations will collaborate to identify disruptive technologies derived from transformational discovery research conducted by the scientific community of Toronto.
In a statement, Rafi Hofstein, president and CEO of TIAP, said TIAP is one of very few organizations taking risks on early-stage research, and with "Amgen's philosophical and financial backing we expect to see even more good science reach its potential in the marketplace."
He said that to have Amgen as an active partner in TIAP's commercialization and venture builder efforts is a "strong testament to the increased profile of Toronto in international research circles."
Philip Tagari, Amgen's VP of therapeutic discovery, said Amgen views TIAP as a mechanism that delivers early access to technology opportunities, particularly in the realm of novel bio-therapeutics, chemistry and machine learning.
"We believe this new collaboration will enrich our Canadian presence and open up meaningful dialogue with all stakeholders in the local health care system," he added.