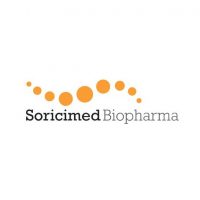 Soricimed Biopharma entered into a strategic alliance with Image Analysis Group for the development of Soricimed's lead anti-cancer drug candidate, SOR-C13, a first-in-class inhibitor of the TRPV6 calcium channel.
Image Analysis is a British-based company with expertise in medical imaging and artificial intelligence-based image analytics.
The two companies will validate the use of advanced image assessment and AI-derived markers to predict patient treatment response in a Phase 1b investigator-initiated trial of late-stage pancreatic cancer patients. The trial will be conducted at The University of Texas MD Anderson Cancer Center.
In a statement, Dr. Diana Roettger, head of therapeutic innovation at Image Analysis, said immuno-oncology and advanced therapies demand novel response assessments. Standard diameter-based radiographic assessment of tumor size and response to treatment does not reflect the complexity of the tumor microenvironment, she added.
However, "image analysis-based tumor markers that have the potential to predict treatment effects can enhance standard assessments by identifying which patients are most likely to respond to SOR-C13 treatment," Dr. Roettger said.
Prof. Jack Stewart, CSO of closely-held Soricimed, said Image Analysis' cloud-based software utilizes algorithms, methodologies and AI that provide a more detailed tumor image analysis, including quantitative measurements of tumor microenvironment characteristics.
He said Soricimed is "confident that including predictors of early response will accelerate our clinical development program for targeted therapy."