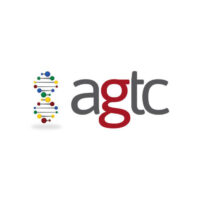 Janney initiated coverage of Applied Genetic Technologies (NASDAQ:AGTC) with a "buy" rating and fair value estimate of $13. The stock closed at $3.20 on Sept. 5.
"We see a highly attractive investment opportunity in Applied, which has a proprietary gene therapy technology platform, a strong focus on inherited retinal disorders (IRDs) that are ideal target indications for gene therapy," writes analyst Yun Zhong.
Applied has three Phase 1/2 studies ongoing, with initial data available in the third and fourth quarters of 2019.
Mr. Zhong said the company also plans to "expand its pipeline into additional indications, has three clinical programs supported by strong preclinical data, with multiple clinical data readouts that could be significant near-term catalysts, yet a deeply discounted valuation, including a negative enterprise value."
The strong efficacy and safety preclinical data could support all three clinical programs to be the best ones for each IRD indication, he added.
"Upon successful development, Applied's clinical pipeline could bring a one-time treatment to a total of over 100,000 patients in the U.S., generating combined revenues of close to $1-billion," Mr. Zhong said. "We see upside potential significantly outweighing downside risk."