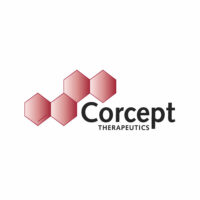 H.C. Wainwright launched coverage of Corcept Therapeutics (NASDAQ:CORT) with a "buy" rating and $18 price target. The stock closed at $12.59 on Sept. 5.
Corcept is focused on development and commercialization of therapeutics for the treatment of conditions associated with cortisol modulation. Cortisol is most commonly known as the stress hormone. It plays a key role in regulating metabolism and maintaining normal blood pressure.
"While we think Wall Street has been primarily focused on the quarterly sales of Korlym, the company's first approved product, and the outcome of an ongoing patent lawsuit case against Teva Pharmaceuticals, we believe the primary driver of Corcept's long-term value lies in its product pipeline," writes analyst Swayampakula Ramakanth.
Specifically, the company is developing three second-generation glucocorticoid receptor antagonists to succeed Korlym: relacorilant, for the treatment of Cushing syndrome, ovarian cancer, and pancreatic cancer; miricorilant, for the treatment of antipsychotic-induced weight gain and NASH; and exicorilant, for the treatment of prostate cancer.
"Among these, we are most excited about relacorilant, which is currently in a Phase 3 pivotal study for the treatment of Cushing syndrome," Mr. Ramakanth said. Compared with Korlym, relacorilant has significantly fewer side effects and cannot be used to terminate pregnancy, which have been the major handicaps preventing the wide adoption of Korlym, he added.