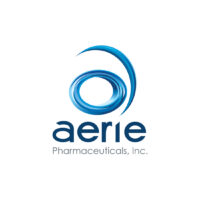 Aerie Pharmaceuticals (NASDAQ:AERI) priced $275-million principal amount of 1.5% convertible senior notes due 2024. The offering was increased to $275-million from a previously announced size of $250-million.
The notes are being sold in a private offering to qualified institutional buyers. Aerie granted initial purchasers of the notes a 13-day option to purchase up to an additional $41.25-million principal amount of notes. The sale is expected to close on Sept. 9.
Prior to April 1, 2024, the notes will be convertible at the option of holders only during certain periods and on satisfaction of certain conditions. Aerie may redeem all or any portion of the notes, at its option, on or after Oct. 3, 2022.
The notes will have an initial conversion rate of 40.04 shares of common stock per $1,000 principal amount of notes, representing an initial conversion price of about $24.98 a share. The stock closed at $18.50 on Sept. 4.
In addition to repaying $28.6-million of capped call transactions and $6.5-million in fees and expenses to terminate an existing senior secured credit facility, Aerie intends to use net proceeds for general corporate purposes, including its commercialization programs in the U.S. for both Rhopressa and Rocklatan; clinical, regulatory and commercialization efforts outside of the U.S.; further development of pipeline opportunities; and its external business development manufacturing activities, including its manufacturing plant in Ireland.