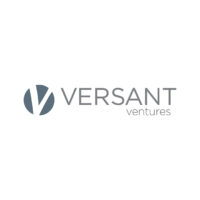 Versant Ventures launched an independent new venture capital and growth equity investment firm dedicated to the medtech sector.
Vensana Capital debuted with the closing of its inaugural fund, Vensana Capital I, with $225-million in capital raised from a broad range of institutional investors, including public pensions, university endowments, foundations, leading academic health systems, family offices and fund-of-funds.
Vensana Capital seeks to partner with innovative medical technology companies in their clinical development and commercial stages. Co-founders, Kirk Nielsen, and Dr. Justin Klein, were previously leading medtech-focused investors at Versant and New Enterprise Associates, respectively.
Mr. Nielsen, managing partner of Vensana., said medtech will continue to play a critical role in the healthcare system and "we are excited to partner with entrepreneurs whose innovations will improve outcomes and lower the cost of care."
Brad Bolzon, managing director and chairman of Versant, said that while Vensana will take an independent course, "we look forward to maintaining our collaborative relationship for many years to come."