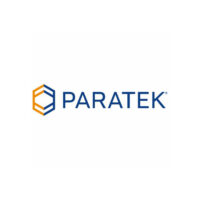 The results of Paratek Pharmaceuticals' (NASDAQ:PRTK) Phase 3 trial of NUZYRA for the treatment of acute bacterial skin and skin structure infections (ABSSSI) have been published in the peer-reviewed journal, The Lancet Infectious Diseases.
NUZYRA is a once-daily tetracycline that is FDA-approved for the treatment of adults with community-acquired bacterial pneumonia and ABSSSI.
The trial, called OASIS-2, evaluated oral-only NUZYRA compared to twice-daily oral-only linezolid in 735 adults with ABSSSI. NUZYRA met the FDA-specified primary endpoint of statistical non-inferiority compared to linezolid at 48 to 72 hours after the first dose. The early clinical response rate for NUZYRA was 87.5% compared with 82.5% for linezolid.
"Results from OASIS-2 demonstrate that once-daily, oral-only NUZYRA is an effective, well-tolerated monotherapy across multiple types of skin infections and bacterial pathogens – including resistant pathogens such as MRSA," Dr. Evan Loh, CEO of Paratek, said in a statement.
The research article, entitled "Once-daily oral omadacycline versus twice-daily oral linezolid for acute bacterial skin and skin structure infections (OASIS-2): a phase 3, double-blind, multicentre, randomised, controlled, non-inferiority trial," is available here.