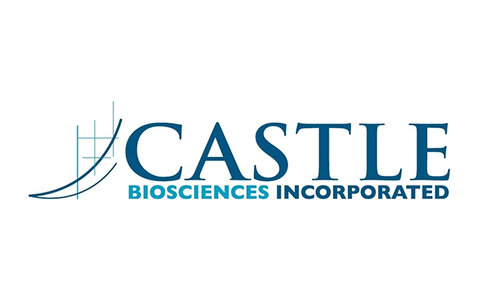 Analysts for SVB Leerink, BTIG and Canaccord Genuity launched coverage of Castle Biosciences (NASDAQ:CSTL), saying the company answers a large unmet need in skin cancer. The stock closed at $20.25 on Aug. 16.
SVB Leerink analyst Puneet Souda writes that Castle's skin cancer diagnostics serve an estimated $2-billion market with "limited to no competition." He rates the stock at "outperform" with a $28 price target.
"We believe Castle should deliver close to 40% compound annual growth rate (2018-2021) with its two commercial tests on the market and two more in the pipeline that are expected to launch in the second half of 2020," Mr. Souda said. They are tests for squamous cell carcinoma and suspected pigmented lesion.
Castle's flagship assay, DecisionDx-Melanoma, a gene expression profile test for cutaneous melanoma, should remain a key growth driver for the company, he added. "With strong Medicare reimbursement at $7,193 per test, Castle is poised to deliver significant upside as both test volumes and average selling price ramp higher."
Analyst Mark Massaro of Canaccord writes that in February 2019, Castle grew its sales force to 23 territories from 14, which "gives us confidence that Castle's revenue will lift in the second half of 2019." He rates the stock at "buy" with a $26 price target.
Mr. Massaro said that Castle plans to expand its sales force to about 35 territories by early 2020. "It's our opinion that companies that go on offense and call on clinicians more frequently reap the rewards of their investments, as we've seen with other companies in our sector," he added.
Citing Castle's sales potential combined with its biobank/database/expertise in dermatologic cancers and operational discipline from the outset, analyst Sung Ji Nam of BTIG writes that Castle has a "significant growth potential and capability to achieve a sustainable cost structure over the long term." He rates the stock at "buy" with a $25 price target.