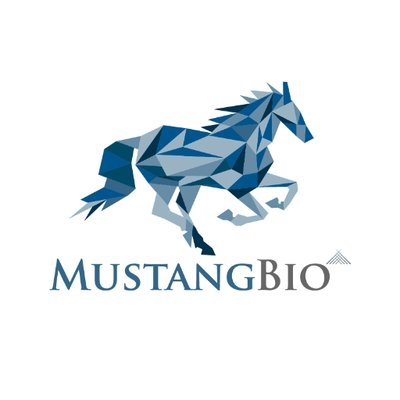 H.C. Wainwright initiated coverage of Mustang Bio (NASDAQ:MBIO) with a "buy" rating and $7 price target. The stock closed at $2.89 on Aug. 12.
Analyst Joseph Pantginis writes that Mustang is developing multiple novel targeted approaches, including:
A gene-therapy like approach, MB-107, that consists of a hybrid therapy coupling ex vivo gene therapy with allogeneic cell therapy for X-linked severe combined immunodeficiency, an immunodeficiency disorder, devoid of a targeted therapy, in which the body produces very few T-cells and natural killer cells.
Multiple CAR-T candidates (MB-101-106) addressing several hard to treat cancers, such as relapsed/refractory acute myeloid leukemia (r/r AML), glioblastoma (GBM) and prostate cancer.
And an oncolytic virus candidate, C134 (MB-108), to be delivered intratumorally in GBM.
He said that currently, his valuation includes MB-107 and MB-102 because they are more advanced clinically; their validated mechanism of action; promising clinical data to date; if approved, these two therapies may capture a good share of the market; and approaching key catalysts, such as transferring the IND for MB-107 to Mustang from partner, St. Jude, by the end of 2019, and follow-up data of the MB-102 Phase 1 study in the fourth quarter of 2019.
Following the recent acceptance of MB-102's IND, Mr. Pantginis said Mustang and partner, City of Hope, may initiate a multicenter Phase 1/2 clinical trial of MB-102 in r/r AML, blastic plasmacytoid dendritic cell neoplasm and high-risk myelodysplastic syndromes later this year.