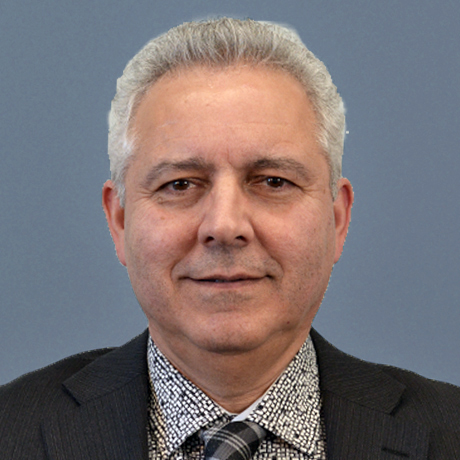 Theralase Technologies (TSXV:TLT; OTCQB:TLTFF) has designed its Phase 2 clinical study in patients with BCG-unresponsive non-muscle invasive bladder cancer (NMIBC) based on FDA industry guidance issued in February 2018.
"The FDA confirmed that our protocol is aligned with the said guidance during our pre-IND conference call with the agency in June 2019 and if the trial is successful, it could support an application for marketing approval," Shawn Shirazi, CEO of Theralase's drug division, says in an interview with BioTuesdays.
"The FDA guidelines state that in Bacillus Calmette-Guérin(BCG)-unresponsive NMIBC, a single-arm clinical trial with complete response rate and duration of response as the primary endpoint can provide primary evidence of effectiveness to support a marketing application," he adds.
"We also have the potential for fast track designation as we demonstrated a strong safety profile and obtained a strong efficacy signal in an earlier Phase 1b NMIBC study." Two-of-three patients that received one therapeutic dose in the Phase 1b study had no clinical evidence of bladder cancer after 360 days.
Theralase began its Phase 2 study in April 2019. The company plans to enroll approximately 100 BCG-unresponsive NMIBC patients in a single-arm, open-label study at approximately 20 clinical study sites, beginning initially in Canada, before expanding to the U.S. in the fourth quarter of 2019.
Theralase's Anti-Cancer Technology division focuses on light-activated photodynamic compounds, such as its lead drug, TLD-1433, and development of laser systems that activate TLD-1433 to target and destroy cancer cells.
Dr. Shirazi explains thatTLD-1433 is instilled into the bladder through a catheter, where it is absorbed preferentially by the bladder cancer cells.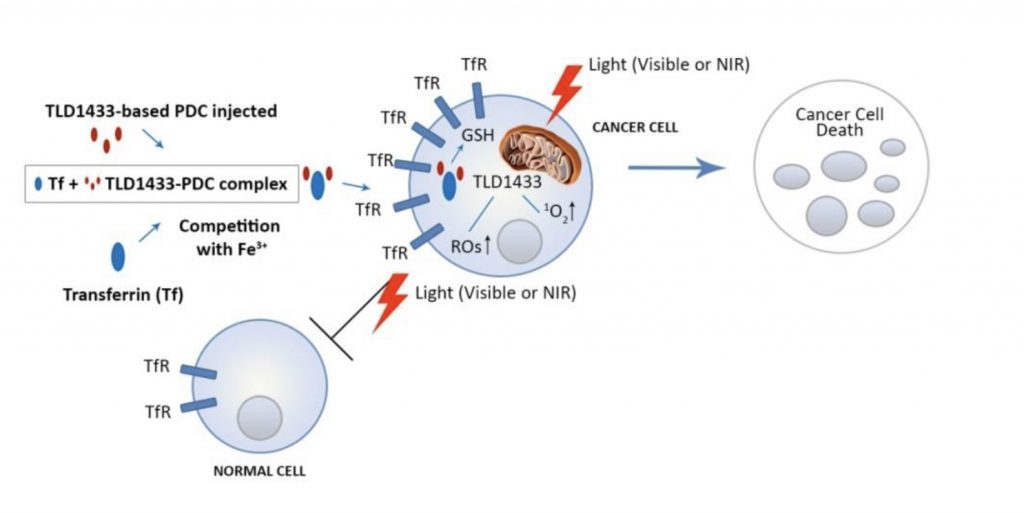 "Once TLD-1433 is absorbed by the cancer cells, it is light activated to produce powerful cytotoxins in the form of reactive oxygen species and singlet oxygen to destroy the cancer cell from within," he adds.
In addition, he notes that pharmacokinetic studies have shown that TLD-1433 is removed from the body via urine (at nanograms per milliliter) within 24 hours and via plasma (at pictograms per milliliter) within 72 hours, so there is no photosensitivity issues presented to a patient. The procedure could eventually be performed as outpatient day surgery; however, this is not planned during the Phase 2 clinical study, Dr. Shirazi says.
The company's IP includes 12 issued and 34 patents pending. Its U.S. composition of matter patent expires in June 2034. "Therefore, we have plenty of time to enjoy the fruits of its labor, if we are successful in commercializing this novel technology."
There are some 240,000 new cases of bladder cancer in the U.S., Canada and certain European countries each year, of which 70% are classified as NMIBC. And 30% of these cases unfortunately become unresponsive to BCG standard of care within one year.
The standard of care for patients with high-grade NMIBC is intravesical BCG following trans urethral resection of the bladder tumor. However, there is an up to 80% rate of tumor recurrence and up to 50% disease progression within five years.
When patients fail to respond to current standard of care, clinical treatment guidelines call for a radical cystectomy, or surgical removal of the bladder and adjacent organs, which can significantly affect a patient's quality of life, Dr. Shirazi points out.
"We are seeking regulatory approval for a drug/device combination as an alternative for patients who are unfit for cystectomy surgery or desire bladder-preserving therapies."
During a pre-IND conference call in June this year, the FDA confirmed that the company's Phase 2 protocol is in accordance with the agency's guidelines. "This has the potential to make our Phase 2 study a pivotal study," he suggests.
Theralase expects to enlist four clinical sites in Canada and up to 16 in the U.S. for the Phase 2 clinical study. Patients will be evaluated at a therapeutic dose of 0.70 mg/cm2. Unlike the Phase 1b study, where patients received one therapeutic procedure, patients in the Phase 2 study will receive two treatments at day zero and day 180.

The primary endpoint is complete response at any time post-initial treatment and duration of complete response at 360 days. Dr. Shirazi says complete response requires at least one of the following:
Negative cystoscopy (no cancer in the bladder) and negative urine cytology (no cancer cells in the urine); or
Positive cystoscopy with biopsy-proven benign or low-grade NMIBC and negative cytology; or
Negative cystoscopy with malignant urine cytology if cancer is found in the upper tract or prostatic urethra and random bladder biopsies are negative.
The secondary outcome will measure safety by the incidence and severity of adverse events grade 4 or higher that do not resolve within 360 days post-initial treatment.
"This is well above anything we saw in the Phase 1b, as no adverse events were noted beyond grade 1 or 2 (mild or moderate) and of these, 95% were resolved completely within 180 days, with the remaining 5% deemed not study related by the principal investigator, as they were pre-existing indications," he adds
Theralase is hoping to bring all of its clinical sites on board before the end of 2019 or early 2020. The company also hopes to enroll and treat all 100 patients during 2020 and follow them for 360 days in 2021. That could put the company in a position to file for marketing approval in the first half of 2022, if the study is successful.
"The Phase 2 is an open label study and if we see similar results to our Phase 1b study for efficacy on an interim basis, say, after the first 20 or 25 patients, we may have the opportunity to meet with the FDA and review the results, with a focus on obtaining accelerated approval," Dr. Shirazi points out.
• • • • •
To connect with Theralase, or any of the other companies featured on BioTuesdays, send us an email at editor@biotuesdays.com.