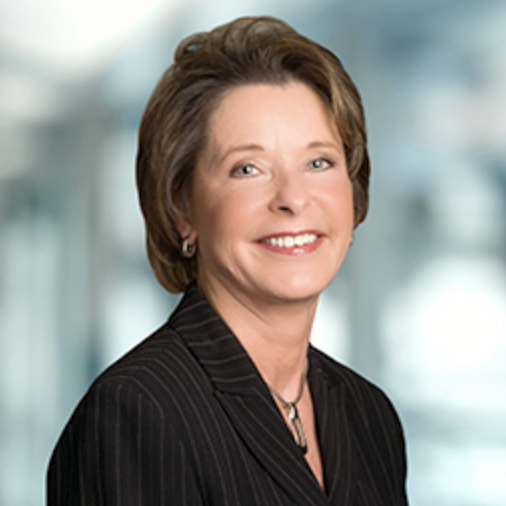 As managing director, life sciences specialty services at BDO, the global professional services firm, Susan Linna has more than 25 years of drug, vaccine and biologic development experience, 13 of which were at a Fortune 100 pharmaceutical company, and 13 years in biotechnology. Ms. Linna started her career as a biostatistician and later took a leadership position building project management departments for biotechnology companies. She has led the creation of integrated product development plans, created joint plans for complex collaborations, and successfully managed these partnerships. She has also led teams to shepherd several product candidates successfully through development and obtain licensure through the FDA and other regulatory agencies. In this interview with BioTuesdays, Ms. Linna discusses the origin and expansion of BDO's technical and operational life sciences services.
When did you join BDO and what was the motivation?
My route to BDO began with a strong relationship between Eric Sobota, national leader of BDO's industry specialty services and life sciences practice, and his team at BDO. I was in the industry, and we worked with Eric's team on multiple projects to assist with government proposals and financial compliance support for our government contracts funding research and development. Eric and his team helped my company secure more than $200-million in funding from the government and our relationship grew from there. I joined BDO in 2012, and Eric and I developed a plan to expand our team and technical consulting services.
What are some of the life sciences services BDO provides?
Our life sciences practice provides guidance to pharmaceutical, biotech, and medical device companies at every stage of a company's lifecycle. If you are familiar with the standard metrics for this industry's success rate, which can be around $2-billion in upfront costs before a product is approved, you recognize it is an extremely high-risk endeavor. Our main objective is to help our clients overcome technical or operational hurdles as quickly as possible to save time, reduce costs and successfully obtain product approval. Our services include product development support such as chemistry, manufacturing and controls (CMC), regulatory, project management, clinical operations, commercial strategy, product pricing and more. I believe BDO's deep industry experience – now bolstered by the addition of BioProcess Technology Consultants (BPTC) – and commitment to client services set us apart from competitors.
Can you describe project management services in life sciences?
Project management is a skillset that integrates activities across all technical functional lines in the industry. It takes significant resources and support to discover, develop, license and commercialize a biopharmaceutical. The process from discovery to approval is typically an average of 10 years or more. The project manager's job is to work with a team of technical specialists, scientists and MDs to formulate and execute on a project plan and timeline. Of course, product development is rarely predictable, so project management is also responsible for working with the team to develop and execute a risk management plan to minimize the impact of technical hurdles that result in timeline delays and added costs.
Who is a typical BDO client?
Our typical clients tend to be small-to medium-sized biotech companies that are developing large molecule products, such as monoclonal antibodies and vaccines. Some of the reasons they seek our support include limited in-house experience, financial resource constraints and a desire to pursue government funding to offset the high costs of late-stage development. Of course, not all clients fit this mold.
Let's talk about the expansion of BDO's technical and operational life sciences services.
On April 1, we acquired BPTC, a provider of CMC consulting and related services to the global biopharmaceutical industry. Joining forces with BPTC strengthens our ability to offer a broader range of services and to continue to assist life sciences companies in managing risk, maximizing profitability and fostering continued innovation to unlock new value and deliver improved outcomes. A total of 26 professionals from BPTC joined BDO, including 13 PhD's, and Howard Levine, PhD founder, president and CEO. We're so pleased to expand with a team of true industry leaders.
How will the acquisition impact BDO?
This acquisition will be extremely beneficial for our life sciences clients and for all internal BDO folks who work within the industry. The acquisition of BPTC allows us to provide a more comprehensive suite of services for clients to find the support they need to overcome challenges or to make necessary improvements to product development.
BPTC has an experienced team adept at resolving technical challenges, assisting clients navigate regulations such as current good manufacturing practices, conducting cost of goods analyses and due diligence efforts, quality and regulatory compliance as well as many related aspects of producing biopharmaceuticals. BPTC has been rebranded at BDO as the BioProcess Technical Group (BPTG), and BDO will continue to offer specialized life sciences services through our life sciences consulting and government contracting groups.
We believe BPTG will be an extraordinary practice and will open other doors for growth outside the U.S., as well. BPTG has clients around the world, including China, India and other countries where biopharmaceutical and drug manufacturing is done. Biotechnology is on the rise internationally, and we anticipate growth in several countries around the world that play a significant role in product development and manufacturing.
When does a CMC group get involved with product development?
Surprisingly, very early. Early process development activities initiate as soon as a company identifies a viable molecule that passes muster to enter preclinical development. The CMC group's primary responsibility is to develop a process, analytical testing methods and all the associated activities to produce preclinical and clinical trial materials for investigative studies. As the product candidate advances in development, the CMC activities ramp up in parallel to develop more sophisticated and commercial scale processes and methods. In short, CMC is one of the most critical functions in the industry and they are engaged throughout the lifecycle of product development.
Are there aspects of CMC that BDO might expand?
We are always exploring new opportunities for growth. One of the more critical sub-specialties of CMC is regulatory compliance, which large pharmaceutical companies often have in-house. However, many small-and mid-sized biotech companies may not have the specific experience in-house that complements their product portfolio in development. Additionally, there is demand for regulatory experience in the industry, as navigating the regulatory pathway to FDA licensure can be complex. Another challenge for small-to mid-sized firms is that they typically rely on contract manufacturing organizations because they lack resources to build their own pilot plants and manufacturing facilities. This challenge applies to both biopharmaceutical products but also small molecule drugs and we view this as another opportunity for growth.
Can you discuss BDO's expansion planning in life sciences generally?
There are several avenues for growth that are under discussion, but at this time, our focus is building strong relationships with our BPTG team and continuing stellar support for our current clients. We are very pleased to welcome a new team that has such critical experience and look forward to discovering creative ways to expand our services in the direction the market demands.
• • • • •
Connect with Susan Linna, or any of the other companies featured on BioTuesdays, send us an email at editor@biotuesdays.com.