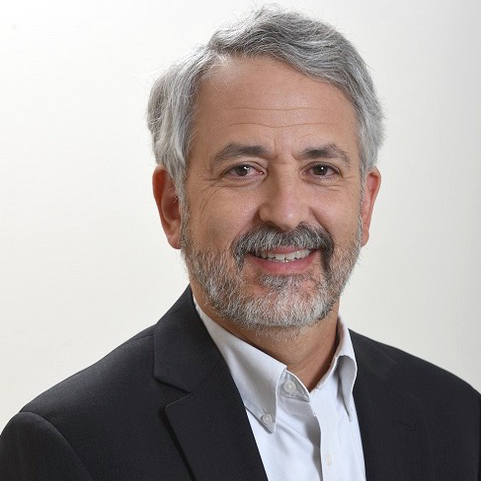 With 11 years of progressive growth in the value of its expanding portfolio, The Trendlines Group (SGX:42T; OTCQX:TRNLY), an Israeli investment company, takes a very hands-on approach with its early-stage medical and agrifood tech startups.
"We require them to have an office in our head office complex and we provide them with a tremendous amount of support," co-chairman and co-CEO, Steve Rhodes, says in an interview with BioTuesdays.
"We pay for all of their overhead expenses. Plus, we have a staff of consultants who assist our companies on an almost daily basis, creating an entrepreneurial ecosystem that includes business development, market research and communications, technology development and financial structuring," he adds.
"Having this additional level of oversight helps us identify problems very early before they become big problems. The people who come to us have very smart ideas but in most cases, they've never run a company before and never raised money before. This is where we come in and provide professional support."
Mr. Rhodes explains that the corporate structure of Trendlines includes three life science incubators: Trendlines Agtech and Trendlines Medical in Israel, and Trendlines Medical Singapore, which was established in 2017. "We only invest in agtech and medical technologies because these are very large markets with the potential to improve the human condition."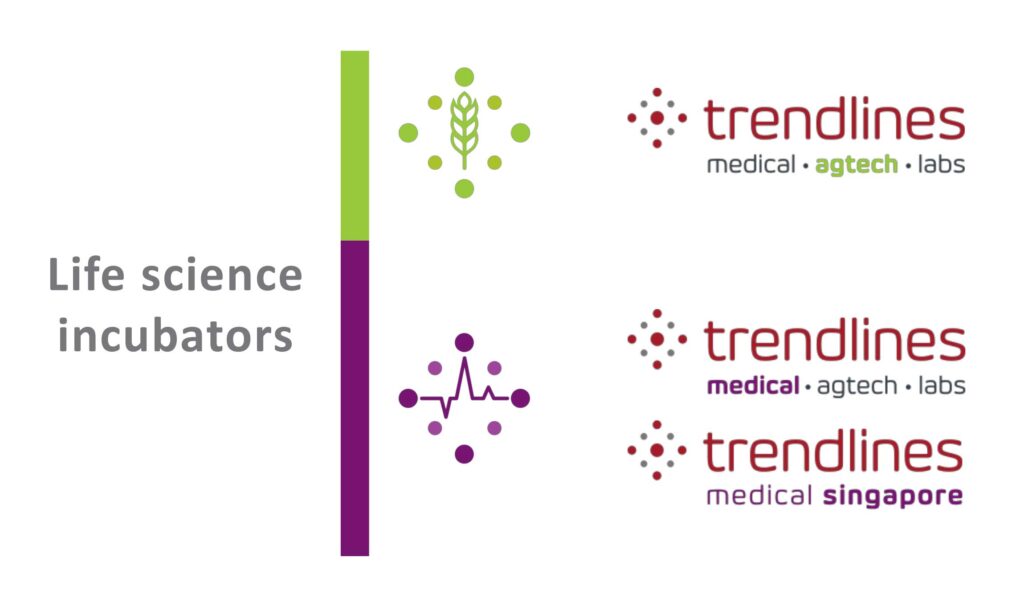 Trendlines Group also has an in-house innovation center, Trendlines Labs, which invents and develops technologies to address unmet market needs, he adds.
"With Trendlines Labs, we have created technologies that we have spun off into our own portfolio, creating new companies in Israel and Singapore," he points out. "It also gives us a leg up to work with multinational corporate investors. Trendlines Labs is a powerful tool to innovate, create new relationships and generate recurring revenue."
For example, he says B. Braun, the largest privately-owned medical device company in the world, has a nearly 4% stake in The Trendlines Group and has invested in three of its portfolio companies. On the agtech side, Bayer Crop Science has invested $10-million in a fund for agtech start-ups, which is managed together with Trendlines Agtech.
Trendlines Labs has turned inventions into four portfolio companies so far – Limaca, InterVaal, PregnanTech and Hyblate Medical – with more to come soon, Mr. Rhodes promises. It also has established partnerships in Singapore, Japan, China, the U.S. and Europe.
He cites inventions in urology, neurology, women's health, cardiology, diagnostics and aging population as some of the areas that have been targeted by Trendlines Labs. Two technologies now in clinical trials include low cost monitoring of dehydration and a device for stress urinary incontinence.
The Trendlines Group currently has more than 50 active companies. Its 10 most valuable include StimatixGI, Leviticus Cardio, ApiFix, EdenShield, BioFishency, Saturas, STS Medical, Arcuro Medical, Fidmi Medical and AquiNovo.
Trendlines has fully diluted stakes of between 20% and 49% in its top 10 holdings, which represented 69% of the total $96.2-million value of its portfolio at June 30, 2018. The company also has $15.6-million of cash at mid-2018, with no significant liabilities against its assets.
Among its holdings, ApiFix is targeting sales in Canada, Europe and Asia of a minimally invasive scoliosis correction system; Leviticus Cardio has successfully completed preclinical studies for a breakthrough wireless system to provide constant power needs of heart pump implants; StimatixGI, which was acquired by B. Braun in 2014 for cash, milestones and royalties, is currently launching StimatixGI's innovative colostomy bag to improve patient's quality of life; BioFishency is selling its cost-effective water treatment system for land-based aquaculture mostly in Asia; and EdenShield is in the Mediterranean market with natural, nontoxic bio-insecticide products for greenhouse crops, ornamentals, and masking odors for cannabis growers in North American greenhouses to reduce insect attraction.
According to Mr. Rhodes, The Trendlines Group has achieved an estimated return of 10.1 times and an internal rate of return of 95% from the sale of eight companies to date. In addition, 10-to-15 of the group's most advanced companies are "queued up for possible exits in the next two-to-three years."
Mr. Rhodes says a typical investment by The Trendlines Group in a startup is about $1.42-million (U.S.), consisting of $870,000 of direct and $650,000 of indirect investment capital over two years so that a startup does not have to go out and obtain in-house services.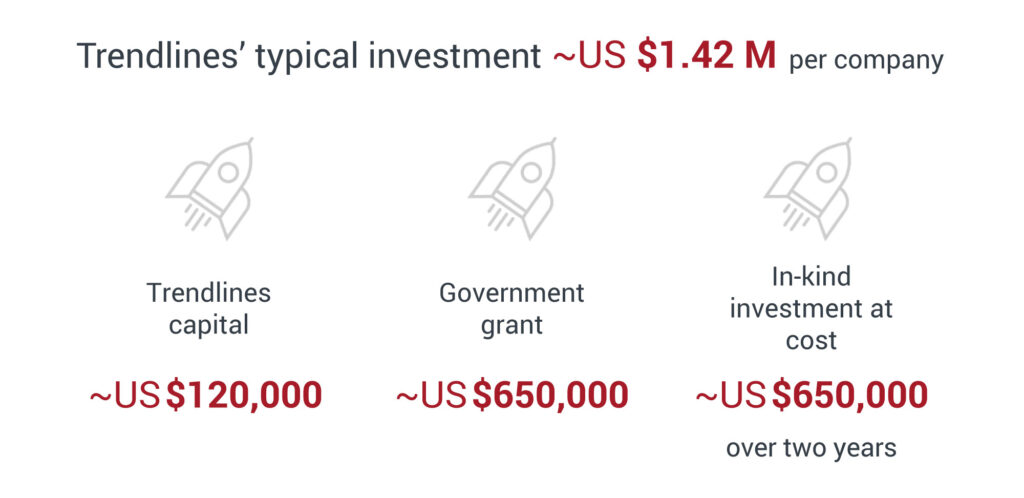 Of the direct investment portion, he says $120,000 is capital from Trendlines and about $650,000 is a Government of Israel grant. "The government does not receive equity and we repay the grant from royalties in the event the company has a successful market launch. This allows us to leverage our capital and reduce our financial risk," he suggests.
Mr. Rhodes says the company reviews about 600 deals a year and invests in about 1.5% of them. "By the end of year one, we hope to establish proof of concept and after year two, we'd like to be able to raise an A-round of funding and soon thereafter, be in a position to consider business development with a path to either commercialization or an exit for us."
• • • • •
To connect with Trendlines, or any of the other companies featured on BioTuesdays, send us an email at editor@biotuesdays.com.