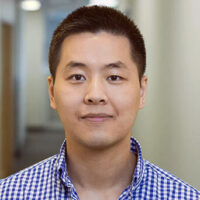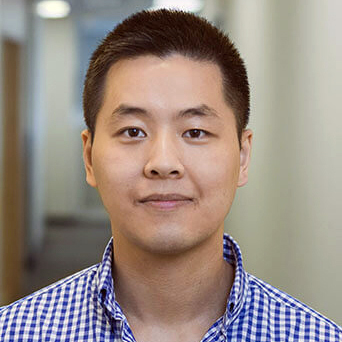 Closely-held Lobo Genetics is readying the initial launch in the current quarter of 2018 of its Lobo Cube DNA testing device to bring the science of cannabis genetics to doctors and consumers.
"While cannabis has many potential therapeutic applications, your genetic makeup can influence how you respond to cannabis," CEO and co-founder, John Lem, says in an interview with BioTuesdays.
"Genetics affects the speed at which your body metabolizes tetrahydrocannabinol (THC) and cannabidiol (CBD), two active compounds in the cannabis plant," he adds. "It can also affect your predisposition to short- and long-term side effects."
Mr. Lem says the initial launch of the Lobo Cube, the world's smallest and portable DNA testing device that fits in the palm of a hand, would target medical clinics, researchers and select partners. In the first quarter of 2019, the company plans a full launch aimed at the general public through cannabis retailers, pharmacies and direct online sales.
"We aim to be the leader in cannabis genetic testing and personalized medicine, including pharmacogenetics, patient risk profiling, strain identification and cultivation testing," Mr. Lem says.
The world's smallest and portable DNA testing device
Lobo Genetics, which licensed the Cube platform from Spartan Bioscience, also is exploring to go public before the end of 2018. "We are actively talking to investment bankers and are targeting to be out marketing before the end of the year."
Mr. Lem notes that Lobo has the potential to broaden its applications by partnering with drug companies to test and develop therapeutics in areas such as pain, anxiety, sleep disorders and epilepsy. Lobo also is building a data and analytics platform with the latest cannabis research and an e-commerce platform for sales to consumers.
"Unlike producers or distributors of cannabis products, direct-to-consumer advertising for cannabis genetic testing is permitted in Canada," he points out. That would facilitate marketing online and through social media; traditional print and television; key opinion leaders like doctors, pharmacists, celebrities and associations; and publication of research studies and having an impact on public policy.
Mr. Lem explains that genetic testing with the Lobo Cube involves collecting a cheek swab, which is inserted into the device. DNA is extracted from the swab and amplified billions of times using polymerase chain reaction technology to detect a specific gene target.
"Results of the analysis are available in 45 minutes, compared with days to weeks in a central lab," he contends. The test, which is expected to cost under $100, will enable walk-in DNA testing at any retail location, with results available on the spot. "Lobo Cube testing could also help consumers select safe products based on their genetic profile and risk," he adds.
Despite targeting the cannabis market with the Lobo Cube, Mr. Lem contends that Lobo Genetics' long-term goal is to be a healthcare technology company.
"There are broader applications for our diagnostic, such as partnering with a drug company to use biomarkers to optimize therapeutic dosing and determine how people might respond to a drug in development before they are enrolled in a clinical trial."
According to Mr. Lem, genetic cannabis testing represents a huge market opportunity. In Canada, where legalized recreational use of marijuana is set to begin this fall, industry estimates suggest that more than 750 cannabis stores and 150 cannabis clinics could be in operation by 2020, as well as up to 11,000 pharmacies eventually dispensing medical cannabis in some form over the long term.
In the U.S., nine states and the District of Columbia have legalized marijuana for recreational use for adults over the age of 21. Medical marijuana is legal in 30 states after voters in Oklahoma approved a ballot initiative to legalize medical marijuana in June.
Legalization of cannabis also is spreading in Europe, with eight countries currently allowing medicinal use.
But Mr. Lem notes that cannabis is a psychoactive drug that manipulates brain chemistry. "As legal use of cannabis for medicinal and recreational use accelerates globally, the medical community and consumers must realize that it is not without risks," he warns.
Some estimates put worldwide users of cannabis at more than 200 million people and growing rapidly. But Mr. Lem points out that no major multi-year population studies have been done on the implications of long-term use of cannabis because it has been illegal for so long.
Mr. Lem explains that cannabis has known side effects with both short- and long-term risks, which can cause harm if used improperly.
Cannabis Has Known Potential Side-Effects
"There are overdose short-term risks that can lead to hallucinations, paranoia, rapid heart rate and panic attacks, which are more prevalent with edible cannabis because of varying rates of metabolism," he points out.
And because cannabis affects dopamine levels in the brain, there are long-term risks such as psychosis, addiction and what's known as unmasking schizophrenia, he warns. "People with a predisposition to schizophrenia, but are not schizophrenic, can move into that state with chronic use of cannabis."
Specifically, Mr. Lem explains that the CYP2C9 gene metabolizes psychoactive THC into its non-active form, "bringing you down from a high," and is found in 80% to 85% of the population.
However, 15% to 20% of the population carries the CYP2C9*1/*3 genotype, who metabolize THC up to two times slower than the average person and have an increased risk of THC overdose, he adds. And 1% of the population carries the CYP2C9*3/*3 genotype, who metabolize THC up to three times slower and have a much higher risk of overdose.
In addition, Mr. Lem points to two other genes, AKT1 and COMT, which are important in dopamine signalling and clearance in the brain. "Too much use of cannabis causes changes in levels of dopamine in the brain and for 20% of the population with these genetic mutations, there is an increased risk of psychosis and schizophrenia."
Mr. Lem says the Lobo Cube also has a role in the genetics of CBD, the non-psychotropic compound in cannabis, which has been shown to have applications in epilepsy and as an anti-anxiety agent. The CYP2C19 gene metabolizes CBD. However, 30% of the population carries the CYP2C19*2 and *3 mutations that metabolize CBD into its inactive form slower than normal, thus requiring lower dosing, he explains.
"CBD also can have drug-to-drug interactions, either amplifying or inhibiting other drugs, depending on how your body metabolizes CBD, so dosing is very important"
Mr. Lem says Lobo Genetics is in an interesting part of the market. "We're not trying to get people to do more cannabis. We're saying that if you wish to do it, and it's your choice as an adult, you should be fully informed with your genetic information as it relates to cannabis."
• • • • •
To connect with Lobo, or any of the other companies featured on BioTuesdays send us an email at editor@biotuesdays.com.