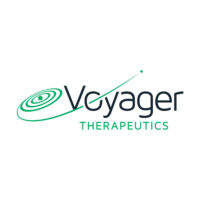 H.C. Wainwright initiated coverage of Voyager Therapeutics (NASDAQ:VYGR) with a "buy" rating and $30 price target, saying the company is assembling a neuro-focused gene therapy franchise. The stock closed at $20.41 on June 1.
"In VY-AADC, Voyager has a proof-of-concept-established, unencumbered, disease modifying, albeit non-curative therapy for advanced Parkinson's disease (PD), which is at the threshold of a registrational study," writes analyst Debjit Chattapadhyay.
Following its lead asset, VY-AADC, he said Voyager is positioned to advance two other programs targeting,the monogenic form of ALS and Huntington's disease into the clinic during 2019. These earlier-stage assets should generate a steady stream of news flow while its lead program progresses through the registrational study, he added.
While there are limited avenues to expedite the clinical calendar, Mr. Chattapadhyay said "we have limited qualms on the PD program and remain excited about investments in next generation capsids designed to significantly increase CNS uptake and make IV delivery a reality."
He said Voyager's current enterprise value of $441-million is not inflated in comparison to the $1.03-billionmedian enterprise value for gene therapy, pure plays."Our buy rating is predicated on the success of its PD program and not leveraged to the other pipeline assets."