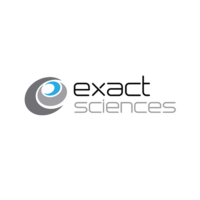 BTIG raised its price target for Exact Sciences (NASDAQ:EXAS) to $70 from $60 after the American Cancer Society expanded colorectal cancer screening guidelines. Shares of Exact were quoted at $57.99, up 10%, in afternoon trading on May 30.
Exact, the maker of Cologuard, is a molecular diagnostics company with an initial focus on the early detection and prevention of colorectal cancer.
Analyst Dr. Sean Lavin writes that the new guidelines add a qualified recommendation that adults aged 45-to-50 should consider screening either with a high sensitivity test or imaging.
He said the ACS also maintained its strong recommendation for screening in men aged from 50-to-75 and added a qualified recommendation for five years earlier.
"A strong recommendation means benefits outweigh risks," Dr. Lavin said. "A qualified one means doctors should consider the benefits vs. risks and patient choice. All told, we see this as a positive for Exact and the beginning of screening moving earlier," he added.