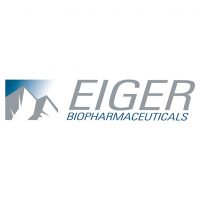 Roth Capital Partners initiated coverage of Eiger Biopharmaceuticals (NASDAQ:EIGR) with a "buy" rating and $35 price target. The stock closed at $11.65 on Oct. 18.
Analyst Michael Higgins writes that the company is developing therapies for pulmonary arterial hypertension (PAH), lymphedema, hepatitis delta (HDV), and post-bariatric hypoglycemia (PBH), all of which will have data readouts in the fourth quarter of 2017 and throughout 2018.
"We highlight the PAH program, which we believe could yield the first disease-modifying therapy for this deadly condition, and HDV therapies, which could gain a first-mover advantage in a very large market," he added.
Based on extensive preclinical data, Mr. Higgins figures Eiger's ubenimex, which blocks LTB4 synthesis, can reverse the course of the PAH. "Plus, with its well-known tolerability in cancer patients (approved in 1987), we find there is a strong rationale for ubenimex in PAH, which could become the first disease-modifying drug for this condition and possibly a favorite add-on to current regimens," he added. Phase 2 results are expected in January 2018.
HDV causes the most severe form of viral hepatitis in 15-million to 20-million patients worldwide, without access to an approved HDV therapy. "We believe Eiger's Phase 2 HDV assets, Lonafarnib and PEG-IFN-λ, could gain a first-mover advantage in penetrating a market we estimate to approach $7.5-billion in the U.S. alone," he added.
The company has an upcoming pivotal trial on the combination set to begin in 2018.