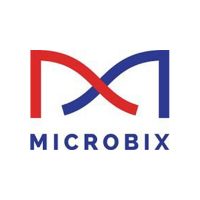 Microbix Biosystems (TSX:MBX) reported record revenue for the fiscal third quarter ended June 30, 2017 of $2.8-million, up 23% from the same quarter a year ago. Net profit was $188,646, compared with $47,953 a year earlier.
Most revenues were derived from sales of antigen products, which are principally used to manufacture diagnostic tests for infectious diseases. Growth was driven by increased antigen orders from longstanding customers, with double-digit increases in sales of multiple products.
Gross margin for the third quarter was 54%, an increase of 3% over the same quarter of 2016, and an indicator of ongoing work to optimize product pricing.
Revenue for the latest nine-month period totaled $7.4-million, a 22% increase compared with $6-million in the same period in fiscal 2016.
In a statement, Cameron Groome, president and CEO, said record sales demonstrate the excellent prospects for Microbix's business of supplying vital components to the diagnostics industry. And wider global adoption of public health tests is driving increased product demand by customers.
"At the same time, we are working to expand our capacity and improve production efficiency by the use of bioreactors," he added. "With demand, capacity and margins all positioned to improve, we aim to accelerate sales and profit growth."
Mr. Groome said Microbix is upgrading its manufacturing and quality processes to support sales growth of its antigen products and the launch of a new line of molecular control products.
The company is also investing to build capacity to support expanding sales to customers, including in the Asia Pacific region in partnership with Meridian Life Sciences.