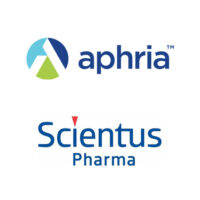 Aphria (TSX:APH; OTCQB:APHQF) has invested $11.5-million in Scientus Pharma's HydRx Farms unit by way of a 2-year secured debenture convertible into common shares of Scientus Pharma at a rate of $2.75 a share.
"Coming on the heels of the two companies completing a major wholesale supply agreement in June, this sizable investment serves to validate the Scientus Pharma business model to be the leader in extractions, formulations and provider of best-of-breed derivative medical cannabinoid-based products," Trevor Folk, CEO of closely held Scientus, said in a statement.
"It also significantly expands our existing partnership, allowing Scientus Pharma to complete implementation of its patent-pending commercial scale microwave extraction platform, an important step toward creating an active pharmaceutical ingredient that can be subsequently formulated into a range of effective dosing forms, and to execute the commercial launch of its first differentiated product," he added.
Vic Neufeld, CEO of Aphria, said Scientus Pharma's proposed pipeline of new and innovative products represents a major step forward for cannabinoid-based medical products in Canada. "Gaining access to their dealer's license provides Aphria immediate access in the short-term to enhanced global opportunities," he added.
Scientus Pharma is focused on the development of drugs that target the endocannabinoid receptors throughout the body for the treatment of diseases of the brain, organs and connective tissues.