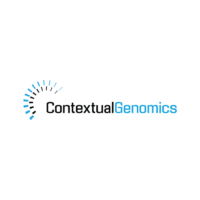 Closely-held Contextual Genomics has teamed up with CORE Diagnostics to introduce its Find-It genomic test in India.
The Find-It test evaluates the mutation status of tumor DNA at more than 120 well-characterized positions, identifying the somatic mutations that have the greatest potential to impact treatment decisions, making it possible for doctors to customize therapies with greater precision.
CORE Diagnostics has the exclusive distributorship of the test in India to be known as, geneCORE Hotspot. The test detects common, clinically actionable genomic alterations in solid tumors and reports them back to the user in four weeks from histology to a report.
"With improved understanding of cancers, there is uniform agreement in the field of medicine today about the need for making genomic testing a critical component of cancer treatment, Dr. Zoya Brar, founder of CORE, said in a statement.
"geneCORE Hotspot is a major diagnostic advancement that will allow doctors to treat each patient in a unique way by identifying the mutations driving his/her disease. This test has the potential to revolutionize cancer care," he added.
Chris Wagner, president and CEO of Contextual, said the company strongly believes that genomic testing will become standard practice in cancer care to give patients access to the most effective treatment option based on their tumor profile.
"Find-It genomics test provides in-depth information on specific abnormalities in tumors, thereby giving physicians an insight into whether a patient will respond and benefit from a specific treatment," he added.