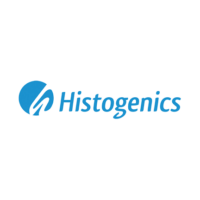 Histogenics (NASDAQ:HSGX) has successfully completed all formal consultations with the Office of Cellular and Tissue-based Products of the Japan Pharmaceuticals and Medical Devices Agency (PMDA) regarding the marketing and manufacturing authorization pathway for its NeoCart autologous cell therapy to treat cartilage defects in the knee in the Japanese market.
Histogenics is currently nearing the completion of enrollment in a 245-patient Phase 3 clinical trial of NeoCart that is being conducted under a special protocol assessment with the FDA.
"We are very pleased with the formal feedback we received from the PMDA regarding the relatively expeditious approval pathway for NeoCart in Japan," Adam Gridley, president and CEO of Histogenics, said in a statement.
"These successful consultations and meetings are evidence of our execution of a broadening global regulatory strategy launched only seven months ago, where we initiated efforts to leverage the robust U.S. clinical, preclinical and cGMP data for NeoCart into international markets," he added.
"We believe the clarity on this efficient regulatory pathway for full marketing authorization will be important to our efforts to seek a development and commercialization partner for NeoCart in Japan and other markets in Asia."
During the first quarter of 2017, Histogenics held a series of consultations with the PMDA.  In these consultations, the PMDA agreed that Histogenics' ongoing Phase 3 clinical trial, with its one-year primary endpoint, could be appropriate and provide sufficient evidence of safety and effectiveness for the full marketing and manufacturing authorization in Japan.
In addition, the PMDA agreed that a 30-patient, one-year confirmatory clinical trial in Japanese patients, comparing NeoCart with microfracture, would be sufficient for applying for full marketing and manufacturing authorization in Japan.
This Japanese study will utilize the same protocol as the ongoing Phase 3 clinical trial of NeoCart. Histogenics also confirmed that NeoCart would be regulated as a regenerative medical product and that Histogenics' cGMP in the U.S. could be utilized to manufacture and supply the confirmatory clinical study.