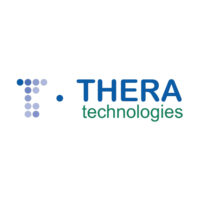 Theratechnologies' (TSX:TH) partner, TaiMed Biologics of Taiwan, completed the submission of a biologics license application (BLA) to the FDA for ibalizumab for the treatment of multidrug-resistant human immunodeficiency virus-1 (MDR HIV-1).
If approved, ibalizumab will be the first antiretroviral treatment with a new mechanism of action to be introduced in nearly 10 years and the only treatment that does not require daily dosing.
As ibalizumab has received breakthrough therapy and orphan drug designations, TaiMed has requested priority review for the BLA.
The ibalizumab BLA is based on data from the Phase 3 TMB-301 study, a single arm, 24-week study of ibalizumab plus an optimized background regimen in treatment-experienced patients infected with MDR HIV-1.
"This is a significant step toward the expansion of our product portfolio, which reinforces our mission to improve the lives of people living with HIV," Luc Tanguay, president and CEO of Theratechnologies, said in a statement.
Some 20,000-to-25,000 Americans with HIV-1 are currently resistant to at least one drug in three different classes of antiretroviral therapies, and up to 12,000 of these patients experience a virological failure over a period of 48 weeks of treatment, requiring their physician to modify their treatment.
"While some people can suppress their viral loads with currently-approved treatments, there is an urgent need for new options among those with multidrug resistance," said Christian Marsolais, SVP and CMO of Theratechnologies.