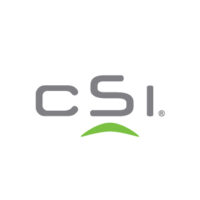 Feltl's Top Ideas list for 2017 includes Cardiovascular Systems (NASDAQ:CSII) and Kindred Biosciences (NASDAQ:KIN).
Analyst Ben Haynor writes that Cardiovascular has strong reimbursement in both below-the-knee and coronary atherectomy procedures and the company is the market leader in both areas.
"Cardiovascular is on the cusp of profitability, guiding to positive adjusted EBITDA for the first time in the fourth quarter," he said. "While it will require a couple additional quarters to reach EPS profitability, we believe imminent profitability will cause additional investors to take a look at Cardiovascular shares."
Mr. Haynor continues to believe the company is an attractive acquisition candidate, with 80%-plus gross margin, more clinical data than anyone in the atherectomy space, dominance in below-the-knee and coronary procedures, and a large sales force that could be downsized in an acquisition scenario.
He rates the stock at "strong buy" with a price target of $30. The shares were quoted at $24.17 at midday on Jan. 3.
Mr. Haynor said Kindred has a deep pipeline with over 20 compounds in development for the veterinary therapeutic market, largely in unserved or underserved areas of veterinary medicine, collectively representing addressable markets of more than $1.5-billion.
"Despite having multiple catalysts on the horizon over the coming several quarters, the company remains underfollowed and underappreciated," he added.
With two FDA approvals on the horizon, multiple pilot studies reading out, and the initiation of at least two and perhaps as many as four or five pivotal studies occurring in the next several quarters, he said the company trades at an enterprise value of around $25-million and is well capitalized with $62.5-million in cash and investments.
Mr. Haynor said Kindred should see approvals of Mirataz for lack of appetite in cats and Zimeta for fever in horses in the third quarter this year, representing total addressable markets of about $250-million, with no approved therapeutics.
He rates the stock at "strong buy" with a price target of $9.25. At midday Jan. 3, the shares were changing hands at $4.60.