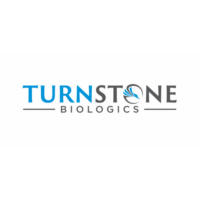 Closely-held Turnstone Biologics has completed a $41.4-million series B financing led by new investor, OrbiMed, with participation from another new investor, F-Prime Capital Partners, and existing investors, FACIT and Versant Ventures, which led Turnstone's series A financing.
The series B financing takes place less than a year from the series A that allowed the company to progress its lead asset through an initial Phase 1/2 trial to establish safety, maximum tolerated dose and initial evidence of immunological activity in patients with advanced solid and metastatic tumors.
The series B will support completion of the ongoing Phase 1/2 trial, as well as fund three additional clinical programs that will start this year and next.
"We are taking a rapid and expansive approach to clinical development with the goals of exploiting the full potential of our platform and positioning it to most benefit patients," Turnstone, CEO, Sammy Farah, said in a statement.
"There is reason to be excited about the heavily differentiated nature of our technology and the promising clinical results that have been generated to date," he added.
Turnstone's platform targets tumors using a two-pronged mechanism of action, by functioning both as a tumor-destroying oncolytic agent and as an immune-stimulating vaccine directed at specific cancer antigens to induce a potent immune response and strong anti-tumor activity. Turnstone's most advanced product is an oncolytic Maraba virus that is engineered to express melanoma-associated antigen, A3 (MAGEA3).
Completion of a Phase 1/2 monotherapy trial is expected in 2017. Later this year, Turnstone plans to start a new Phase 1/2 trial with this product in combination with an approved checkpoint inhibitor in patients with non-small cell lung cancer.
Two additional programs, each with oncolytic Maraba viruses expressing different tumor antigens for various cancer indications, are expected to enter clinical trials by the end of next year. Turnstone is also advancing pipeline programs in the areas of neoantigen-based personalized cancer vaccines and new oncolytic virus development.
"We are encouraged by the rapid advancement of Turnstone's unique Maraba platform and multiple follow on programs during the past year," said Jerel Davis, managing director at Versant Ventures.
In conjunction with the financing, OrbiMed's Rishi Gupta and F-Prime's Ben Auspitz will join Turnstone's board.