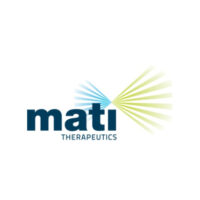 Closely-held Mati Therapeutics has been granted a U.S. patent covering a method of providing a sustained drug release to an eye using a proprietary punctal plug design placed in the punctum (tear duct) over a treatment period.
The patent, which expires in 2028, complements earlier issued U.S. patent claims directed to the proprietary punctal plug for non-invasive sustained delivery of topical drugs to the eye. The proprietary technology is used for multiple disease states with consistent, sustained efficacy.
The newly issued patent further enhances Mati's patent portfolio, which includes more than 80 issued patents and numerous patent applications, to which Mati has exclusive rights in the U.S. and other major international markets.
The patents cover 17 patent families, including elements of the Evolute punctal plug delivery system for treatment of ocular indications. The Evolute platform includes features for retaining the punctal plug within the nasolacrimal system of the eye during drug elution and sustained release formulations currently in development for post-operative pain and inflammation.
In a statement, Bob Butchofsky, CEO, said Mati continues to focus on innovation with its sustained drug delivery platform with the addition of 42 newly issued patents since 2014, covering the U.S., Europe, Canada, Japan, and China.
"This is a key strategic asset for our company and will help support the multiple products we intend to develop with this unique sustained drug delivery platform," he added.