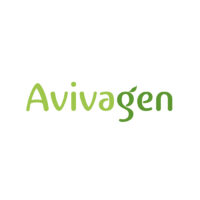 Avivagen (TSX-V:VIV) has made the first industrial-scale sale of its OxC-beta livestock to UNAHCO in the Philippines.
The sale is for 150 kilograms of OxC-beta livestock 10% premix at pricing in line with Avivagen's target. The order will supplement approximately 7.5 million kilograms of UNAHCO-branded commercial feed, an amount sufficient for about three million broiler chickens or 350,000 piglets.
Avivagen anticipates further orders from UNAHCO, which should escalate as UNAHCO begins to use OxC-beta in additional lines of complete feeds and in feed premixes.
"We believe that this acceptance by industry is an important next step towards widespread use of OxC-beta as a replacement for antibiotic feed additives," Graham Burton, a co-founder of Avivagen and director of commercialization science, said in a statement.
Cameron Groome, CEO of Avivagen, said the Philippines distribution agreement and related sale confirms a strategy of first concentrating on Asia, as both the largest regional market, and because of its receptive regulatory regimes and clients. "We now intend to follow through with further targeted commercialization initiatives in Asia and other important regions," he added.