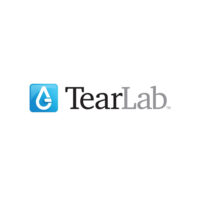 Roth Capital Partners downgraded TearLab (NASDAQ:TEAR; TSX:TLB) to "neutral" from "buy," citing sales transition challenges. The stock closed at 83 cents on Wednesday.
Analyst Chris Lewis writes that TearLab's second quarter year-over-year growth of 9% was the lowest since the first quarter of 2012, prompting the company to once again lower its 2016 outlook.
"[This] increases our concerns around TearLab's growth deceleration, sales visibility given the magnitude of its recent sales restructuring and lingering new sales model transition challenges, slowing new net placements/higher attrition rates, and declining MASTERS utilization trends," he added.
Mr. Lewis said the company, on a conference call, noted it has taken longer than expected for sales reps under the new sales model to acclimate to new territories.
Given the transitional challenges related to its new sales model, which was introduced late in the first quarter, TearLab lowered its 2016 revenue growth outlook to 13%-18%, down from prior 15%-20% and initial 20%-plus albeit prior to the sales restructuring.