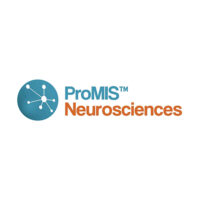 ProMIS Neurosciences (TSX:PMN) released results in two presentations of its recent therapeutic developments at the Alzheimer's Association International Conference in Toronto.
"Our results presented at the AAIC meeting indicate that multiple monoclonal antibodies (mAbs) directed against five novel AD targets are viable therapeutic candidates, as they showed selective binding to the oligomeric forms of Amyloid beta, with little or no binding to Amyloid beta monomer," CSO, Neil Cashman, said in a statement.
"We look forward to final validation of therapeutic candidates in cadaveric brain tissue from AD patients to select those that show no binding to plaque, but bind specifically and uniquely to the prion-like strains of Amyloid beta (soluble oligomeric forms), a widely recognized root cause of AD," he added.