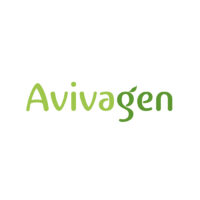 Avivagen (TSX-V:VIV) and UNAHCO have registered OxC-beta Livestock as an imported livestock feed additive, authorizing its use in all species in the Philippines.
UNAHCO is a feed and veterinary unit of Unilab, the largest pharmaceutical company in the Philippines. UNAHCO provides a broad range of animal healthcare and nutrition products and programs to meet the requirements of both large commercial and smaller individual farmers in the Philippines as well as abroad.
"We have tested OxC-beta Livestock and concluded that it aligns with UNAHCO's industry-leading green platform strategy," Elcid Paraso, senior manager-technical services of UNAHCO, said in a statement.
OxC-beta's immune-priming and inflammation-moderating properties have been demonstrated in numerous trials, providing a safe and effective alternative to in-feed antibiotics for maintaining optimal health and growth of livestock.
Cameron Groome, president and CEO of Avivagen, said the company hopes to enter into an agreement with UNAHCO to supply it with OxC-beta for sale in the Philippines. "Making OxC-beta available to replace in-feed antibiotics across Asia and globally remains a key company objective," he added.