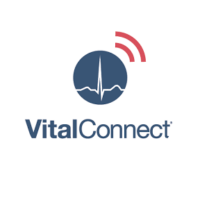 Closely-held Vital Connect, a leader in medical-grade wearable biosensor systems, has closed a term loan facility of $17.5-million with Perceptive Advisors, of which $10-million was funded at the initial closing today. Armentum Partners acted as financial advisor to Vital Connect in conjunction with this financing.
The company also recently extended its Series B round in order to raise an additional $7.8-million of equity capital, bringing the total raised to date in the Series B round to $22.1-million.
The combined funding will propel Vital Connect's commercialization of the HealthPatchMD and VitalPatch biosensors for patient monitoring in hospitals and at home.
"Virtual patient monitoring with wearable biosensors is evolving into an important method of care delivery for hospitals and doctors," Dr. Nersi Nazari, chairman and CEO of Vital Connect, said in a statement.
"These additional financings confirm that biosensors are the foundation for improving patient care and the speed of medical response that will lead to better outcomes for future patients," he added.
HealthPatchMD and VitalPatch biosensors are lightweight, wireless, adhesive patches that continuously monitor and record single lead ECG, heart rate, heart rate variability, respiratory rate, skin temperature, posture, step count and fall detection with clinical accuracy. Through the VitalConnect Platform, care teams receive accurate data and notifications to make health decisions and enable timely interventions.