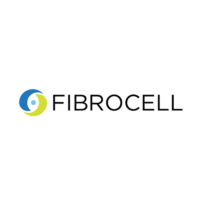 A Phase 2 clinical trial of Fibrocell Science's (NASDAQ:FCSC) azficel-T for the treatment of vocal cord scarring resulting in chronic or severe dysphonia failed to meet its primary endpoints.
Fibrocell intends to focus its efforts on the development of FCX-007 for the treatment of recessive dystrophic epidermolysis bullosa and its earlier-stage programs.
"We are disappointed that azficel-T did not demonstrate the anticipated benefits for patients in this Phase 2 clinical trial," David Pernock, chairman and CEO, said in a statement.
"While we will continue to assess the data to gain greater insight into the study's outcome and follow these patients through the final (unblinded) 12-month endpoint, we believe this trial was well conducted and addressed the objectives it was designed to evaluate," he added.
Primary efficacy endpoints were assessed at four months post last treatment on three different scales: voice handicap index, mucosal wave grade and GRBAS (grade, roughness, breathiness, asthenia and strain). Although azficel-T did not meet these endpoints versus placebo, no unexpected safety findings were reported and the treatment was well tolerated.