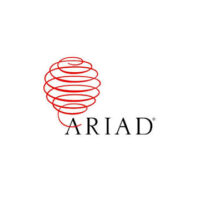 ARIAD Pharmaceuticals (NASDAQ:ARIA) has reported long-term follow-up data from its pivotal Phase 2 PACE clinical trial of Iclusig, its approved BCR-ABL inhibitor, in heavily pretreated patients with resistant or intolerant chronic myeloid leukemia (CML) or Philadelphia chromosome-positive acute lymphoblastic leukemia (Ph+ ALL).
Responses have been maintained long-term in chronic phase CML (CP-CML) patients. The study shows that patients treated with Iclusig continued to demonstrate anti-leukemic activity with a median follow-up of four years for CP-CML. In addition, 96% of CP-CML patients, who underwent Iclusig dose reductions while in response, maintained their responses (MCyR) at the four-year time point.
"We remain very pleased by these continued responses in the PACE study in such a heavily pretreated patient population, as 59% of patients had previously received three or more approved tyrosine kinase inhibitors (TKIs)," Dr. Jorge Cortes, deputy chair, department of leukemia, University of Texas MD Anderson Cancer Center, said in a statement.
"Altogether, 82% of CP-CML patients who achieved MCyR are estimated to remain in MCyR at four years," he added. "These data showing long-term major cytogenic response offer the optimism of favorable outcomes for many patients who previously had no or very limited treatment options available."
The data were featured at the 21st Conference of the European Hematology Association in Copenhagen.