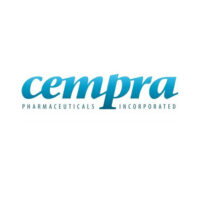 Roth Capital Partners has reinitiated coverage of Cempra (NASDAQ:CEMP) with a "buy" rating and $37 price target. The stock closed at $19.48 on Monday.
With impressive pivotal studies on solithromycin (Solitaire-IV and Solitaire-Oral), we encourage investors to accumulate a position in Cempra as the company leverages its clinical data in treating community acquired bacterial pneumonia (CABP), including the increasing number of drug-resistant strains," writes analyst Michael Higgins.
Following the completion of the rolling NDA submission in late April, but ahead of its acceptance and the MAA filing in June, "we believe this is an appropriate entry point as investor enthusiasm should build through the PDUFA (late 2016)," he added.
Mr. Higgins said Cempra is addressing a large market opportunity in CABP. Among other things, he said CABP affects five million Americans, produces ten million physician visits and roughly one million hospitalizations, according to the CDC.
In 2011, CABP produced $10.6-billion in hospitalization expenses, which was the seventh most expensive medical condition, yet the drug component was 1.6%. Among all hospital readmissions, CABP is the third most expensive condition and is currently targeted by the CMS Hospital Readmissions Reduction Program.
He said that around yearend, a journal publication of the Solitaire-IV pivotal study is expected, which should trigger updated consensus guidance on treating CABP. "With this updated guidance coming in 2017, it should provide increased awareness of solithromycin at a crucial time," he added.
In addition, Mr. Higgins said the availability of two formulations, IV and oral, should contribute to faster hospital and third-party payer coverage, as well as a faster increase in physician's confidence/habits of using solithromycin.