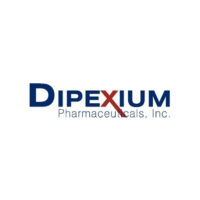 Dipexium Pharmaceuticals (NASDAQ:DPRX) has completed patient enrollmentin the OneStep-1 pivotal Phase 3 clinical trial of its Locilex broad-spectrum, topical antibiotic peptide.
Last week, the company reached the enrollment objective in the OneStep-2 pivotal trial.
OneStep-1 and OneStep-2 are identical, Phase 3 clinical trials conducted under a special protocol assessment with the FDA to evaluate Locilex for the treatment of patients with mild infections of diabetic foot ulcers.
Across both trials, clinical trial sites are now in the process of being closed, with certain trial centers continuing enrollment for approximately 30 days to collect the required number of blood samples for pharmacokinetic analysis.
Dipexium anticipates announcing top-line data from both pivotal trials in the third quarter this year, and targeting a NDA submission with the FDA and a MAA submission with the European Medicines Agency in the first half of 2017.
"If these trials are successful, we anticipate that Locilex will become the antibiotic standard of care for treatment of mild infections of diabetic foot ulcers," executive chairman, Robert DeLuccia, said in a statement.
"We believe it will also represent a significant contribution to public health in view of the current worldwide crisis of bacterial resistance and the antibiotic stewardship efforts by the medical community to curtail the overuse of systemic antibiotics," he added.