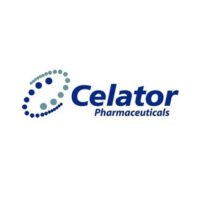 Stifel has initiated coverage of Celator Pharmaceuticals (NASDAQ:CPXX) with a "buy" rating and a 12-month target price of $23. The stock closed at $15.52 on Thursday.
Analyst Stephen Willey writes that recently-announced Phase 3 data, demonstrating Vyxeos confers a statistically-significant improvement in overall survival versus traditional cytarabine/daunorubicin chemotherapy ("7+3") in patients aged 60-to-75 with high-risk/secondary acute myeloid leukemia (AML), represents the first meaningful therapeutic advancement in AML since conventional "7+3" chemotherapy became the backbone of intensive induction therapy more than 40 years ago.
"We believe Vyxeos will become the entrenched standard-of-care in this specific patient population while also gaining meaningful adoption (via mechanisms of formal label expansion and off-label utilization) in other AML patient subgroups, for which intensive chemotherapy represents a viable treatment option," he added.
In addition, he said the success of Vyxeos validates the company's core CombiPlex technology platform, "increasing longer-term optionality on the pipeline and strategic fronts."