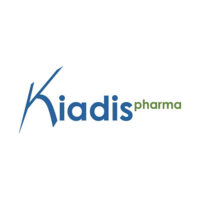 H.C. Wainwright has launched coverage of Kiadis Pharma NV (NXT AM:KDS) of Amsterdam with a "buy" rating and price target of €15. The stock closed at €10 on Friday.
"We view Kiadis as an innovator in hematopoietic stem cell transplantation (HSCT) space with significant upside for the long-term investor," writes analyst Mark Breidenbach.
He said Kiadis is aiming to make haploidentical-HSCT safer by selectively eliminating the alloreactive T cells that are responsible for graft-vs-host disease, a serious complication, while preserving the lymphocytes critical for pathogen and cancer surveillance.
ATIR-101, Kiadis' most advanced clinical candidate, recently yielded highly encouraging interim Phase 2 results, and the company intends to advance ATIR-101 into a well-designed, pivotal study this year.
A second clinical candidate, ATIR-201, is slated to enter the clinic this year for transfusion dependent β-thalassemia, he added.
Mr. Briedenbach said Kiadis has an elegant platform for precision editing of graft T cell compartments that "we believe could be deployed in a wide variety of [blood cancer] indications."