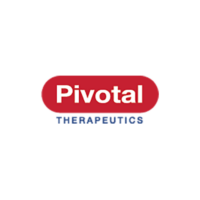 Pivotal Therapeutics (CSE:PVO; OTC PINK:PVTTF) currently is unable to repay $7.7-million of convertible notes, which came due March 4, 2016, and at least one noteholder has advised the company that it intends to petition Pivotal into bankruptcy.
Noteholders also have advised Pivotal that they are not prepared to advance additional funds to the company.
Certain noteholders have proposed that their notes be extended and amended on new terms, including that they be secured and that three of the five existing directors resign including the two independent directors to be replaced by three nominees of the noteholders so that the noteholders' nominees obtain control of the board.
Directors and senior executives of Pivotal have concluded that the proposed amendment is not in the best interests of the company or fair to the other stakeholders.
The company has asked noteholders for a six-month extension of the maturity date of the notes on their existing terms to determine whether current financing and strategic alliance initiatives may be accomplished.
A noteholder has rejected the request and remaining noteholders have not responded.
In addition, independent director, Rear Admiral [Ret.] James Carey, has resigned from the board.