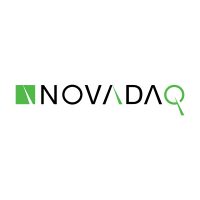 Novadaq Technologies (NASDAQ:NVDQ; TSX:NDQ) has reported revenue of $20-million for the final quarter of 2015, up 54% from $13-million in the year earlier quarter, and up 18% from the third quarter of 2015.
Product sales increased by $9.3-million, or 95%, primarily due to an 89% increase in capital sales and a 107% increase in recurring revenue.
Novadaq estimated that 11,400 procedures were performed using SPY technology systems during the fourth quarter, up 15% year-over-year and up 9% quarter-over-quarter.
"We delivered a strong fourth quarter, characterized not only by growth in revenue and margin, but also by an increase in the pace of installed base expansion and device utilization," Arun Menawat, president and CEO, said in a statement.
For all of 2015, revenue rose 37% to $63.8-million from $46.6-million in 2014. Cash and cash equivalents were $106.8-million at Dec. 31, 2015.
"Our direct sales team performed well in 2015," Dr. Menawat said. "It reinvigorated the SPY Elite business, expanded the overall installed base of all of our imaging systems by more than 30%, and delivered more than 80% of total revenue."
He said Novadaq was well positioned for continued growth in 2016 and beyond, driven by an effective sales team, a pipeline of current products and new product candidates, and an "increasing awareness of SPY technology's compelling value proposition within the new operating environment in which the healthcare industry is moving away from paying for volume towards paying for clinical benefit."
As previously disclosed, Novadaq expects revenue for 2016 to be in the approximate range of $84-million to $86-million, representing year-over-year growth of between 32% and 35%.