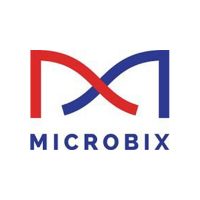 Microbix Biosystems (TSX:MBX) expects a strong performance over the rest of the fiscal year based on indicated customer demand, leading the company to project record sales for the current fiscal year, ending Sept. 30.
"Thus far, sales for the second quarter are in line with such full-year expectations," Vaughn Embro-Pantalony, president and CEO, said in the first quarter earnings report.
Citing abnormal weakness in the quarter that ended Dec. 31, 2015, revenue slid to $1.06-million from $1.99-million a year earlier.
In addition, Mr. Embro-Pantalony said the company's new bioreactor suite is being commissioned this month and will provide a much needed increase in production capacity to service the growing demand for Microbix' viral antigens.
"This state-of-the-art manufacturing platform will ultimately contribute significant cost savings and a needed production capacity expansion to respond to growing demand for antigens," he added.