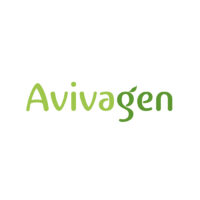 Avivagen (TSX-V:VIV) has started a trial with UNAHCO at the University of the Philippines Los Banos to measure the benefits of OxC-beta livestock as a feed additive for broiler poultry.
Trial design reflects a collaboration between Avivagen and UNAHCO and it will measure the benefits of OxC-beta on the performance and welfare of broiler poultry raised under typical local commercial production conditions for their full growth cycle.
UNAHCO is the wholly-owned feed and veterinary subsidiary of Unilab, the biggest pharmaceutical company in the Philippines. UNAHCO provides a broad range of animal healthcare and nutrition products and programs to meet the requirements of both commercial and backyard farmers in the Philippines as well as abroad. It is a leading producer of pig and poultry feed and has a distribution network that serves more than 3,000 outlets, supported by more than 100 field personnel.
In a statement, Glen Ibanez, AVP-technical services of UNAHCO, said the project will further strengthen UNAHCO's green platform strategy, "Safe Feed = Safe Food." OxC-beta, a nature-based feed ingredient, has been shown to enhance immunity and productivity.
Cameron Groome, CEO and president of Avivagen, said the Philippines is an important Asian market and both UNAHCO and U.P. Los Banos are rightly respected for their capabilities.
"We believe that positive results from such trials will help establish the OxC-beta technology as a valuable new tool for commercial feed and livestock producers," he added.