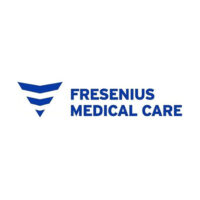 Fresenius Medical Care (FSE:FME; NYSE:FMS) has extended its exclusive licensing agreement with closely-held Interface Biologics for use of the Endexo technology in chronic dialysis systems to cover the acute dialysis market, including continuous renal replacement therapy.
Interface BiologicsInterface's Endexo is a self-locating fluoro-oligomeric additive that results in a passive surface that reduces platelet adhesion and activation, protein adsorption and thrombus formation in medical devices, potentially reducing the use of drugs such as heparin.
As an additive, Endexo has significant manufacturing advantages over other anti-thrombogenic coating or impregnation technologies and does not change the mechanical or functional properties of the underlying medical device.
Fresenius is the world's largest integrated provider of dialysis products and services.
In July 2010, Fresenius received an exclusive worldwide license to apply the Endexo technology to various components, including dialyzers and blood lines, of its chronic dialysis circuits for treating patients with end-stage renal disease. The agreement has now been extended to include the acute dialysis market.
"We continue to be encouraged by the results we've seen with the Endexo modified products," Mark Costanzo, president of the Renal Therapies Group at Fresenius, said in a statement.
"We look forward to working with Interface Biologics to finalize our testing, pursue regulatory approval and ultimately commercialize Endexo enhanced products from Fresenius Medical Care now for both the chronic and acute dialysis markets," he added.
Tom Reeves, president and CEO of Interface, said acute dialysis is a critical therapy for many very ill patients and "we believe that the Endexo additives will further improve the safety and effectiveness of these devices."
He said the extension of the licensing agreement also underscores the continued progress that Fresenius has made in using the Endexo additives in its chronic dialysis circuits used in treating end stage renal disease.