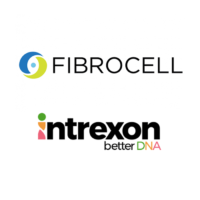 Fibrocell Science (NASDAQ:FCSC) and Intrexon (NYSE:XON) agreed to an exclusive channel collaboration for the development of genetically-modified fibroblasts to treat chronic inflammatory and degenerative diseases of the joint, including arthritis and related conditions.
"The synergy of our versatile fibroblast platform with Intrexon's genetic engineering is readily apparent through two product candidates, FCX-007 and FCX-013, which have generated encouraging preclinical data across difficult-to-treat indications," Fibrocell chairman and CEO, David Pernock, said in a statement.
"We are excited by the expansion of our relationship with Intrexon and believe the power of our combined platforms will allow us to vie for leadership in this major therapeutic category and bring hope to patients and their families," he added.
Through the collaboration, Fibrocell's proprietary fibroblast platform will be combined with Intrexon's cellular engineering capabilities to generate cell-based therapeutics that have been modified to express one or more proteins at sites of joint inflammation, helping overcome the limitations of existing treatment approaches for chronic inflammatory and degenerative diseases of the joint.
Under the terms of the agreement, Intrexon will receive a technology access fee of $10-million in cash and reimbursement for all research and development costs. The agreement also provides for regulatory and commercial milestone payments to Intrexon for each collaboration product of up to $30-million and $22.5-million, respectively, as well as a low double-digit royalty based on the net sales from collaboration products.