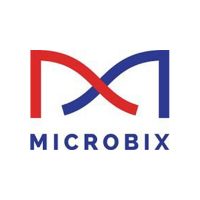 Microbix Biosystems (TSX:MBX) has reported revenue of $8.9-million for the fiscal year ended last Sept. 30, up 6% from $8.4-million a year earlier. Net Income was $613,984 in fiscal 2015, compared with $168,979 in 2014, an increase of 263%.
"The year was also highlighted by major investments across the company in support of our strategic plan: building the LumiSort prototype instrument, upgrading our Virology products manufacturing process, and litigating to protect our VIRUSMAX patent rights," president and CEO, Vaughn Embro-Pantalony, said in a statement.
The company remains on track to phase-in its new bioreactor manufacturing process for Virology products, beginning early this year. The state-of-the-art facility will generate significant improvements in cost efficiency and production capacity, while maintaining or improving on the product attributes achieved through its former production process.
"In addition to strengthening the competitive position of our core Virology products business, once the new process is fully operational in fiscal 2017, we expect to achieve additional profit contribution of up to $2-million annually," Mr. Embro-Pantalony said.
Microbix also continues in advanced discussions with parties interested in relaunching its thrombolytic injectable drug, Kinlytic, in the U.S. and Canadian markets.
Mr. Embro-Pantalony said the company is optimistic that it will be successful in securing the right partners to help develop and commercialize Kinlytic. At the same time, the company has begun to attract additional expressions of interest from various non-dilutive funding sources that would provide the necessary financial resources to return the life-saving therapeutic to the market.
He said Microbix also continues to evaluate proposals from interested parties that would help complete the commercialization of its transformative LumiSort technology for semen sexing of livestock.