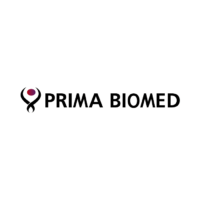 Roth Capital Partners has initiated coverage of Prima BioMed (NASDAQ:PBMD) with a "buy" rating and price target of $6. The stock closed at $1.11 on Wednesday.
"We believe Prima is in a leading position in the development of new checkpoint inhibition pathways, based on the discovery of LAG-3 by Prima's CMO/CSO," writes analyst Joseph Pantginis.
"Initial clinical efficacy has been promising and has also delivered two global pharma partnerships," he added. "We recommend building positions in Prima."
Mr. Pantginis said Prima has undergone a significant transformation from an earlier focus for the development of the therapeutic cancer vaccine, CVac, primarily for ovarian cancer.
"We believe the company has now been transformed under the leadership of CEO, Marc Voight, and especially with the October 2014 acquisition of Immutep SA (private) for $25-million, focusing on the Lymphocyte-activation gene 3 or LAG-3," he added.
LAG-3 is a major factor involved in the regulation of T-cells in immune responses. The company is now entirely focused on the LAG-3 program and in February 2015 announced that it was no longer enrolling CVac studies and the product is now available for partnering.