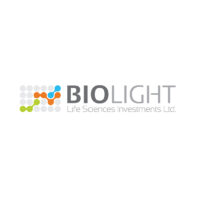 BioLight Life Sciences Investments (OTCQX:BLGTY; TASE:BOLT) and two Asia-based venture capital firms have entered into a joint financing agreement for a direct equity investment in BioLight's IOPtima subsidiary via a private placement.
The financing will help IOPtima to continue the global commercialization of its IOPtiMate system used in the treatment of glaucoma, as well as to initiate a regulatory approval pathway process for the IOPtiMate system with the FDA, beginning in 2016.
Under the accord, the new investors and BioLight will invest $6-million and $1.2-million, respectively. The investments are being made on the basis of a $13.5-million pre-money valuation for IOPtima.
On closing of the private placement, which is expected in the next few weeks, BioLight will hold approximately 71% of IOPtima's shares outstanding.
The agreement also stipulates that the new investors will have the right to trigger a "drag along mechanism" and other protective provisions if IOPtima fails to reach certain pre-stipulated revenue and regulatory milestones.
In a statement, BioLight CEO, Suzana Nahum Zilberberg, said the transaction will allow the company to secure the financial resources needed to maximize IOPtima's commercial potential.
"Interest in IOPtiMate and its clinical benefits continues to spread among clinicians, patients and payers around the world, and this investment will allow us to continue to drive global awareness and commercialization of this innovative surgical system," she added.
IOPtima's flagship product, IOPtiMate, is based on CO2 laser technology that enables the performance of a unique filtration surgery to treat glaucoma without penetrating the inner part of the eyeball. Recent marketing efforts have resulted in first sales of IOPtiMate in Hong Kong, Poland, Hungary, Romania and Peru, with distribution agreements also being negotiated in additional countries.