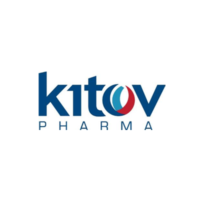 Kitov Pharmaceuticals Holdings (NASDAQ:KTOV) has priced an initial public offering of 3,158,900 American Depository Shares (ADS) and warrants to purchase up to 3,158,900 ADS for gross proceeds expected to be approximately $13.1-million.
Each ADS, representing 20 ordinary shares of Kitov, and each warrant to purchase one ADS, were offered at a combined price of $4.13. The warrants, which can be exercised to purchase an additional ADS at a price of $4.13, are exercisable immediately, and have a term of five years.
Kitov has granted underwriters a 45-day option to purchase up to an additional 473,835 ADS and/or warrants to purchase 473,835 ADS to cover over-allotments. The offering is expected to close on Nov. 25, 2015.
Kitov plans to use the net proceeds to fund its ongoing development plan, for the repayment of indebtedness and for working capital and other general corporate purposes.
Rodman & Renshaw, a unit of H.C. Wainwright, and Joseph Gunnar & Co. are acting as joint book-running managers for the offering.