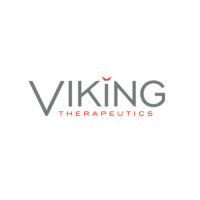 Viking Therapeutics (NASDAQ:VKTX) and the Kennedy Krieger Institute announced a sponsored research collaboration focused on evaluating Viking's thyroid beta agonists for the treatment of X-linked adrenoleukodystrophy (X-ALD).
Under the accord, Kennedy Krieger's X-ALD research scientists will study Viking's proprietary thyroid beta agonists, including VK0214, in in vivo models of X-ALD.
This research will build on previous cell-based data demonstrating that the company's thyroid beta agonists positively affect the expression of specific genes relevant to X-ALD.
The successful completion of the work will support Viking's initiation of IND-enabling activities with the goal of advancing VK0214 into clinical studies.
"The institute's expertise in X-ALD is unrivalled, and the opportunity to evaluate our compounds in the group's in vivomodels will generate critical scientific insight as we advance this program forward," Viking CEO, Brian Lian, said in a statement.
"We're focused on understanding whether our proprietary thyroid agonists hold potential benefits for these patients," he added.