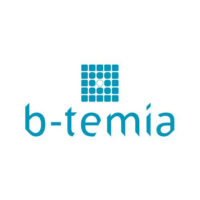 Closely-held B-TEMIA has initiated a multi-center pivotal trial aimed at demonstrating the superior clinical benefits and safety for home use of its powered-assistive Dermoskeleton technology, called Keeogo, for patients suffering from reduced mobility due to their medical conditions.
The study is expected to generate the required data to support submission of a 510(k) pre-market notification to the FDA in 2016, a prerequisite to start commercialization in the U.S.
"This is the first international clinical trial involving the Dermoskeleton technology that aims at demonstrating the efficacy and safety of Keeogo during everyday community and home mobility use, something that has not been possible in the past with other exoskeleton technologies that were developed principally for use in a clinical rehabilitation setting," principal investigator, Dr. Chris McGibbon, said in a statement.
As part of the trial, B-TEMIA has partnered with the Rehabilitation Institute of Chicago, the Spaulding Rehabilitation Hospital Boston and the Toronto Rehabilitation Institute-UHN.
"Based on earlier very positive pilot studies, we are confident that [the trial] will demonstrate how Keeogo could significantly improve the daily activities of those who suffer from disabilities that impact their mobility," said Stéphane Bédard, president and CEO of B-TEMIA.