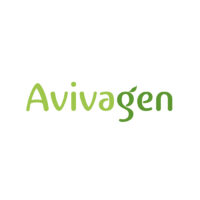 Avivagen (TSX-V:VIV) and COFCO Nutrition and Health Research Institute (NHRI), an affiliate of the Chinese government's COFCO Group, have agreed to conduct a trial of OxC-beta Livestock as a feed additive for swine.
The trial will test the efficacy of OxC-beta to favorably affect production, performance and welfare of healthy young swine. The pigs will be raised in typical local commercial production conditions, and OxC-beta will be tested during the post-weaning starter period of feeding.
The response to the addition of OxC-beta into feed will be recorded via measurement of a series of health and commercial measures. Such measures will include, but not be limited to, final body weight, average daily weight gain, feed conversion ratios and tissue/gut morphology.
The trial, which will be supervised by COFCO NHRI, is expected to be completed in the first quarter of 2016 and is intended to provide support for national registrations of OxC-beta for use in swine.
In a statement, Cameron Groome, president and CEO of Avivagen, said COFCO is a leading company in the Chinese feed industry, and "we are happy that it considers OxC-beta to be of interest."
China is the largest potential global market for OxC-beta, with over 180 million metric tons of formulated animal feed production, he added.
"Confirmations of efficacy resulting from the planned protocol should further enhance the case for widespread commercial adoption of OxC-beta in swine feed formulations," Mr. Groome said.